"GARDAÍ HAVE WARNED that Ireland is "not immune" from the threat of terrorism, but said that the possibility of an attack here remains unlikely.
In a statement following the terrorist incident at Manchester Arena, An Garda Síochana said that the threat level in Ireland remains unchanged.
"Ireland is a safe and secure environment," the statement said. "While there is no specific information in relation to any threat to Ireland from international terrorism, An Garda Síochána does not consider that Ireland is immune from this threat."
Islamic State has claimed responsibility for the attack in Manchester , which was carried out by a lone perpetrator."
"the possibility of an attack here remains unlikely"
Really, you sure about that? How do you know for sure? I mean do you know what goes on in the Clonskeagh Mosque?
"Rank-and-file gardaí said that there is no adequate plan in place in the event of an attack in Dublin Airport."
Well at least they are being honest about that. So there you have it. I can tell them one quick way to ensure that there are no Muslim terror attacks in Ireland. Make sure there are no Muslims here.
The have their own countries.
We are not welcome in those countries.
The come over here and don't respect us or our laws.
They rape and kill us.
They hide behind the "not all Muslims" routine.
Is having a few "good Muslims" serving you kebab worth the regular slaughter and rape of your women and children?
Simon Coveney thinks so…
This is one of the young girls killed at the Ariana Grande concert.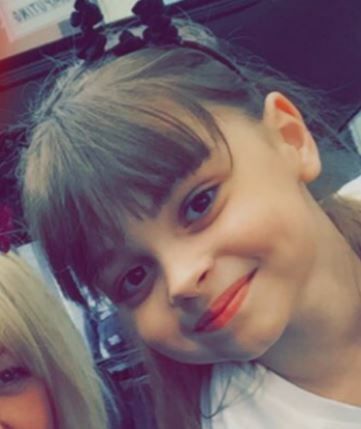 She died because we don't want to hurt the feelings of Muslims and because all White countries must be diversified and made less White.