More Allah hijinks!
This time two young White European women died for the glory of Allah.
WTF are we doing seriously?
These muslims have got to go.
I don't care if Hassan down in the kebab place is really sound.
His cousin wants you dead and Hassan is kind of o.k. with that.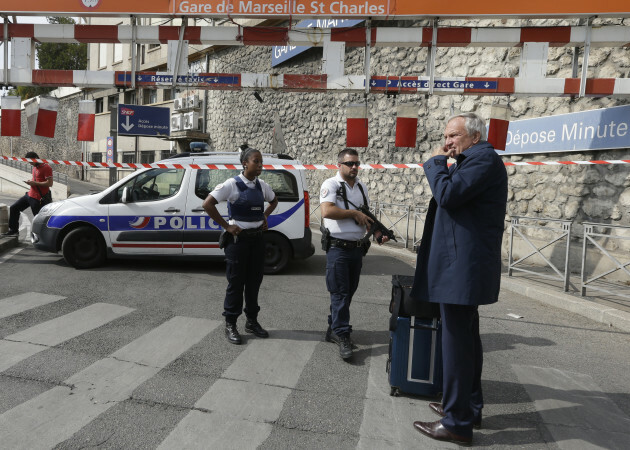 A MAN ARMED with a knife killed two women at the main train station in the Mediterranean port city of Marseille today before being shot by soldiers patrolling there, local officials said.
"Two victims have been stabbed to death," regional police chief Olivier de Mazieres told AFP, referring to the attack which occurred at 1:45pm (12.45 Irish time).
Local prosecutor Xavier Tarabeux said the knifeman had been shot by soldiers, while the Marseille police urged people in the city to avoid the area around Saint-Charles station.
Source: Two women stabbed to death at Marseille station, attacker shot by police
One of the women had her throat slit and the other was stabbed in the stomach by the way.
Remember you can't object to this because the religion of peace is not violent.
These are all just random mental health problems.